November 28th – December 24th
---
WHAT IS ADVENT?
Advent comes from the Latin word adventus, which means "arrival." For hundreds of years, followers of Jesus have set aside the four weeks leading up to Christmas as a meaningful season of celebration and anticipation of the arrival of Jesus.
In celebration, we remember the earnest expectations and fervent prayers of faithful saints of old who longed for the coming of their Messiah to rescue them from Sin and all its cronies. Humanity called upon the name of the Lord, and God answered. He arrived living and breathing and walking among us.
In anticipation, we remember that Jesus arrived in Bethlehem, and He will arrive again—Jesus is coming back. At His first coming, the future kingdom of God burst into the present. Our spiritual enemies were disarmed. Yet our world is not what it will be as we await the reign of our good king. We live in the "already but not yet" of Jesus' kingdom. At Advent, we give voice to "kingdom come" prayers of our own— looking expectantly for Jesus' return.
---
PARTICIPATING IN ADVENT
For the four weeks leading up to Christmas Eve, gather with friends and family to create space for celebrating and anticipating Jesus' arrival on Earth by going through the weekly gatherings in our Advent Guide.
We have printed guides available at the church, or you can download a digital version below.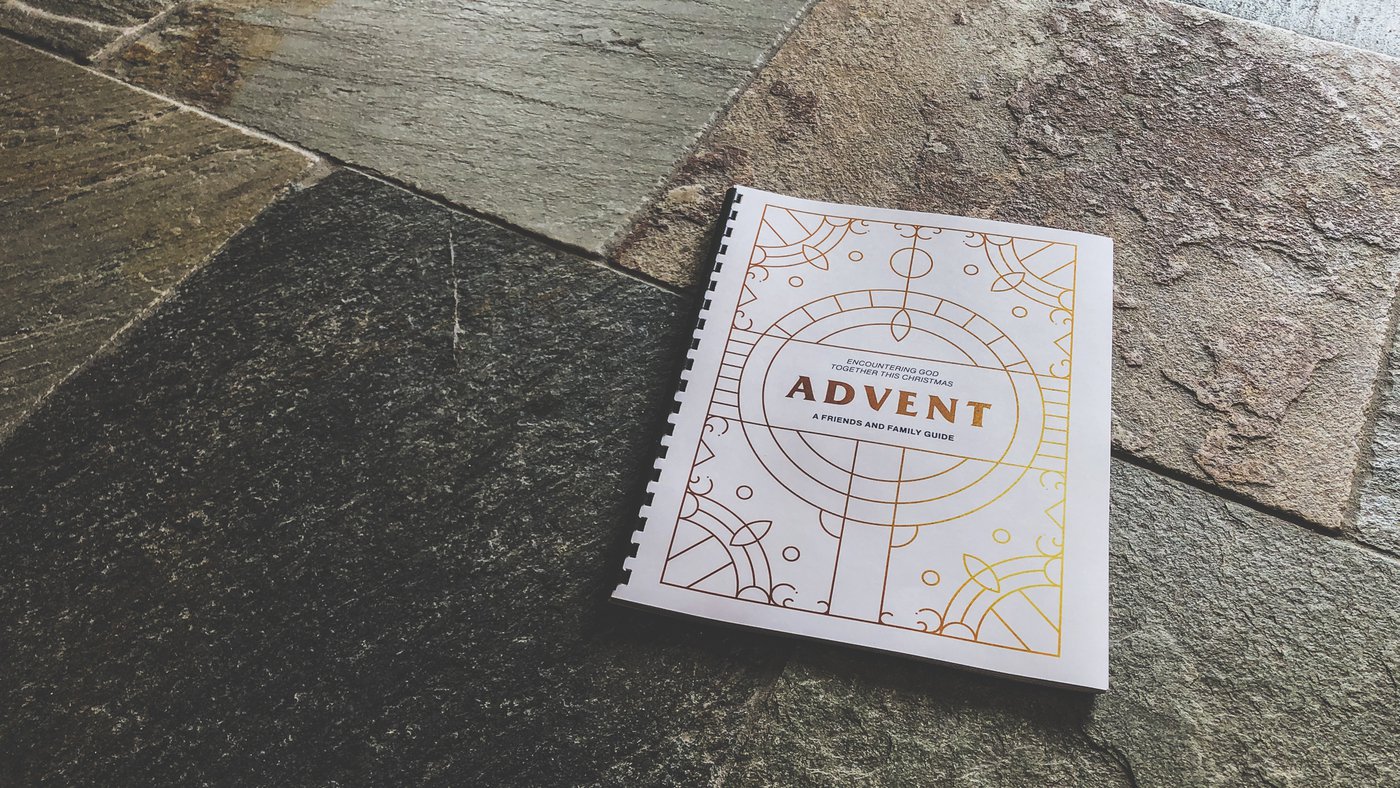 What's in the guide?
Weekly Gatherings
Step-by-step directions for preparing and hosting four Advent Candle-Lighting Liturgies in your home with friends and family. (Don't let that word "liturgies" scare you -- liturgy simply means "a thoughtful order of worship")
Daily Advent
A set of simple practices, including an Advent Journal, designed to help you slow down and create space for Jesus in your daily life through the Advent season.
---
Getting Your Younger Kids Involved in Advent
Download the Parent's Guide below for scriptures to read to your kids, helpful breakdowns of our weekly Advent topics, and fun activities for the whole family.
---

Christmas Eve Service
Our Advent celebration culminates into our Christmas Eve Candlelight Service!
If you can, please make plans to join us on Friday, December 24th starting at 5:30p for about an hour here at Living Word Church (905 10th Ave SE, Spencer). We'd love to celebrate with you the birth of Jesus Christ, the greatest gift ever to be given!
---
We'd like to extend a huge thank you to Church on the Move in Tulsa, Oklahoma for providing the Advent Guide and promotional videos for us to use.